SODA CREATION STATION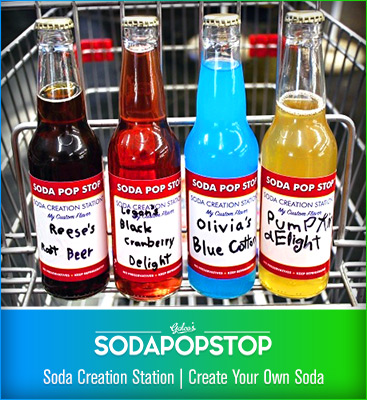 Ever wanted to create your own soda? Here's your chance!
A million possible soda combinations await you at Galco's, with its revolutionary Soda Creation Station where anyone can make an unique soft drink to their liking.
It's easy!
Choose a mixture of flavors, add carbonation strength, cap and label a 12 oz. bottle. It's simple process and the hardest part will be choosing your flavors from the more than 100 syrup options.
Soda flavors range from traditional (cola, orange, strawberry), exotic (guava, pineapple, habanero/lime) and seasonal (apple pie, pumpkin spice and cranberry).
Families, birthday party goers, scout groups and foodie DIYers have all crafted their sodas at Galco's Soda Creation Station. What will you make?
GALCO'S DELI – THE HISTORY OF THE BLOCKBUSTER AND MORE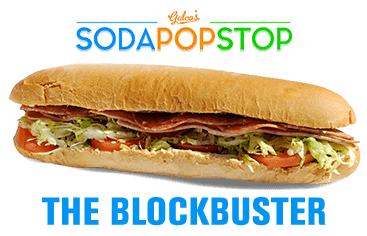 Originally located in downtown Los Angeles, Galco's was an honest-to-goodness Italian grocery store. Louis offered imported Italian olive oils, canned tomatoes and other hard-to-find imported groceries to the community; his wife Rose tended to the customers, making deli sandwiches and salads.
They were just called sandwiches back then, but one day, famed heavyweight champion Rocky Marciano was in the neighborhood.
The 1950s boxing legend was hungry and couldn't get a seat at a nearby restaurant because of long lines, so he came into Galco's and grabbed a sandwich to go. Patrons related how the champ was impressed with the size of the sandwich, which he struggled to get it into his mouth.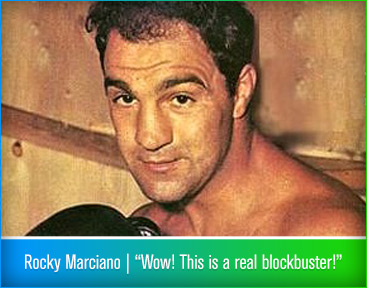 "Wow! This is a real blockbuster!" Marciano reportedly uttered. Since that day, Galco's renamed their sandwiches Blockbusters in honor of The Champ's statement.

Galco's moved to Highland Park in 1955. Today, in keeping with Galco's motto of Freedom of Choice, the Galco's deli offers a variety of sandwiches alongside the original Blockbuster. Also, in keeping with Galco's commitment to support small, local businesses, deli ingredients come from family-owned stores in the area; for example, their fresh meats are from Molinari, which has been family owned and operated since 1896. Their roast beef has no fillers – it's 100 percent brisket – which you'll know that from your first bite! The bread is from Cypress Park's Frisco Baking Company; these San Francisco-style sourdough sandwich rolls are hand-rolled daily, which give the Blockbusters a yummy, crunchy and slightly sweet distinctiveness.
ALCOHOL SELECTION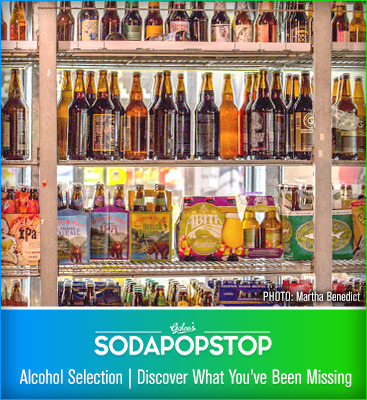 While soda rules at Galco's, there are plenty of grown-up beverages on the shelves that also keep the motto of Freedom of Choice in mind.
In fact, Galco's selection of craft beers makes the soda-friendly store a must-stop for beer aficionados near and far.
With 10 new refrigerated cases devoted to artisanal beer in bottles, Galco's offers more than 600 different brews, many beers that customers might not have known existed.
Stocking beers from around the world, Galco's offers 100 different Belgians, imports from England to Mexico in addition to an overwhelming amount of space devoted to American craft beers, including Eagle Rock Brewery, Fat Tire, Unita Lagunitas and Russian River. Newly arrived batches of seasonal ales often are delivered weekly.
Likewise, Galco's is proud to offer wide selections of French wines and champagnes, an extensive line of Japanese sakes, hard-to-find ciders, exotic meads, and other alcoholic spirits.
Discover what you've been missing!
GALCO'S OLD TYME CANDIES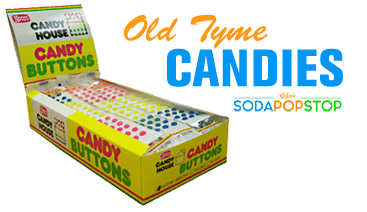 Take a trip to memory lane or discover a new sweet sensation as you browse Galco's candy aisle. From Bonomo's Turkish Taffy to Nut Goodies and Pop Rocks, this candy lane has regional favorites as well as products you thought you'd never see again.
Introduce the kids to one of your old favorites, explore a blast from the past and make friends with a piece of culinary history!  Wax lips anyone?
RETRO TOY CORNER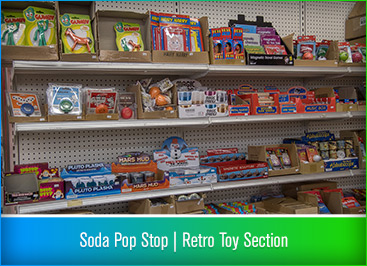 Kids of all ages will make a beeline to Galco's Retro Toy Corner to find a perfect plaything that doesn't require batteries! These toys may be low-tech but they have high fun value!
Find puzzles, giant pencils, paddleballs, balsa gliders, diving submarines and more.
FEATURED VIDEOS