About Soda Pop Stop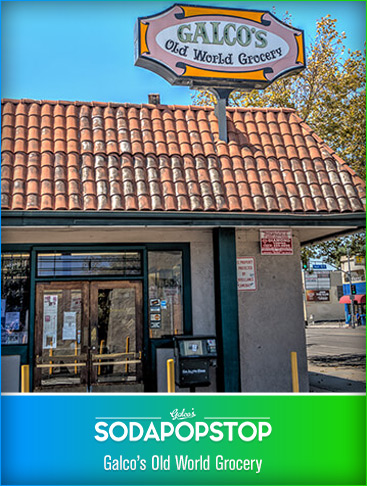 Why Galco's Soda Pop Stop? Because before there were shops, there were Stops!
——
History of Galco's
The business began as a small Italian grocery store in Los Angeles, California. It has been family owned and operated for more than 100 years. Although the focus of the store has changed to soda pop and beer from around the world (sorry folks we cannot ship beer!), we still maintain our Italian deli in the back of our retail store. We originally became known for our "Blockbuster" sandwiches which are made fresh daily using ingredients from family-owned businesses.
The passion for soda began when John F. Nese was a child. His father's best friend owned a soda pop bottling plant where John loved to visit in the 1950s. At that time, he also spent his summers at Happy Camp. It was here that he would dream of hooking the natural, bubbling spring water, adding syrup and siphoning it to his elementary school's drinking fountains.
In 1995, John began increasing his assortment of sodas not only out of love, but also as a protest to some of the larger soda companies that were not offering him the same prices as his larger competitors. He figured why not support other small businesses such as his own?
The original SODAPOPSTOP logo: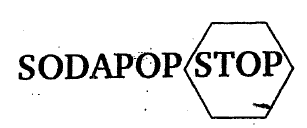 ---
A Soda Store Like None Other
It took a few years, but the idea finally caught on! People started journeying from far away places to get a look at the store with over 600 sodas. We were honored to appear on PBS's "Visiting with Huell Howser" and the Food Channel's "Unwrapped" series and German Televison (to name but three of our various television appearances). We have also appeared in Sunset Magazine, The Los Angeles Times, The LA Weekly, The Tokyo Times and various other newspaper features. John has also been a guest on the BBC and the Canadian Broadcasting System.
Over the years, we have received letters, phone calls and e-mails from people relating their stories of where they were and what they were doing when they had their favorite soda for the very first time. John's love of history and trivia extends to his sodas. People who visit the retail store are impressed with his ability to share an interesting fact about any soda of interest.
---
Beyond Soda
In addition to our soda shelves, people are amazed to find a wide selection of craft beers (local, national and international) along with such alcoholic spirits as hard ciders, hard-to-find sakes, exotic wines, French champagnes, honey meads and more. Galco's also stocks a variety of artisanal waters for everyone's drinking pleasure.
Kids of all ages enjoy checking out our vintage candies and sweets next to a retro toy corner where you can pick up a memory or two.
And finally, conceived by John in 2013, the Soda Creation Station is where folks can craft their own unique soda in a few easy steps. With more than 100 syrups to choose from, there are millions of carbonated possibilities to create.
We're Right Here
Come on into Galco's. We're open seven days a week and are located on York Boulevard in Highland Park, just a quick drive from Pasadena, Glendale and downtown Los Angeles.
FEATURED VIDEOS